Daniel Heery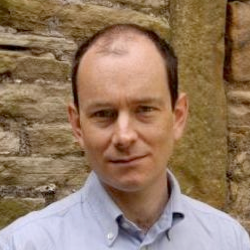 In 2003 Daniel set up Cybermoor and has gone on to establish several projects to improve broadband in hard to reach areas.  These have often taken the form of partnerships between private, public and community organisations across the UK using a mixture of technologies.
Cybermoor Networks was set up as a co-operative to own broadband infrastructure – the cables and ducts that link homes remote villages.  The network was successfully built using a mixture of community contributions, private sector investment and funds from the UK Government.  Sharing network infrastructure with JANET, CLEO and Network Rail Telecoms has given Daniel practical experience for the CBN "Dig Once" advice service.  Cybermoor originally started with a wireless broadband service that has evolved over the years, giving Daniel an excellent insight into hybrid wireless / fibre solutions. 
In order to stimulate demand for broadband, Daniel has also set up telehealth projects to support carers and help elderly people stay fit and healthy.  These EU funded research projects have capitalised on bandwidth from the Cybermoor fibre network.
He was a founder member of Independent Networks Cooperative Association and Community Broadband Network and is a Director of both organisations.  As Vice Chair of Cumbria Social Enterprise Partnership, he is passionate about the role that co-operatives can play in getting people involved in their local services and infrastructure.  He is a member of Cumbria LEP Private Sector Advisory Group and the Cumbria 3rd Sector Executive.