Brighton Digital Exchange
In July 2015 the Brighton Digital Exchange (BDX) was launched. Warren Morgan, leader of Brighton & Hove City Council cut the ribbon on the first-ever digital exchange: a carrier-neutral colocation and meet-me point, co-operatively owned by the ISPs and digital businesses that use it, and deliberately located near potential end-users in the creative, digital and tech (CDT) sector.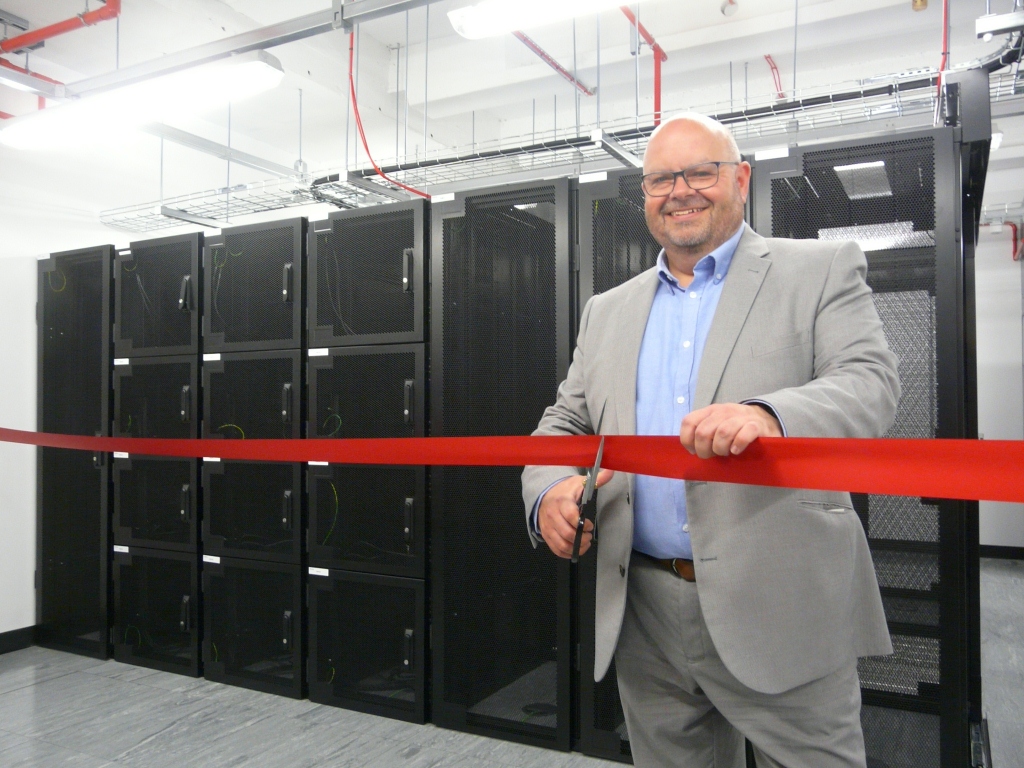 Working with our partners Objective Designers and Wired Sussex, CBN conceived of and promoted the digital exchange concept to Brighton & Hove city council and BDUK (Broadband Delivery UK), who funded the project as part of the Super Connected Cities programme.
The Brighton DX incorporates a good quality, carrier-neutral server hosting facility in New England House, close to the centre of digital activity in the city. The 90 business units in New England House are all connected to the DX with optical fibre, accessible to BDX members either as dark fibre, or through a shared Ethernet switch. The combination of the fibre and proximity of the DX allows the creation of advanced and highly competitive services offered by members that benefit the businesses in New England House. The central location of the facility makes it easy to connect other business premises using leased point-to-point connections from existing providers, or by investing in new wireless or fibre connections.
Neutrality is guaranteed through mutual ownership: participating businesses are members of a co-operative that controls operation and access to the DX. Membership is open to any business that agrees to abide by the co-op rules, and one-member-one-vote ensures that no one interest dominates.
The shared internal network run by DX members allows local data exchange and IP 'peering', avoiding the costs and delays involved when data must be exchanged through the Internet (and consequently) via London.