Brian Condon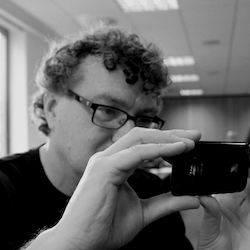 Brian is a board director of CBN with over 20 years experience as a consultant and business developer. His work includes negotiating telecoms joint ventures in Ukraine, scenario planning for business and government and leading business development activity and client relationships. He has a PhD in Physics from the University of St Andrews, Fife, Scotland.
He has worked with CBN on a range of projects and now works across the private and public sectors problem-solving and advising on decision-making in complex environments. Brian has recently been involved in SFB projects in Manchester, Nottingham, the West Midlands and Oxfordshire.  He was a member of the Regional Advisory Group on Next Generation Broadband for NWDA providing strategic input for the Region and has been an independent adviser to Manchester City Council.  Recently, he produced an independent report for INCA on 'The State of the Art' of financing SFB which was considered by the House of Lords Communications Committee as part of its current enquiry.
He is a very experienced event manager and facilitator, working with community groups and events ranging from 10 to 500 participants.  He has chaired the NextGen Roadshows and the NextGen national conferences for the last 3 years.  He uses social media and blogging to cover events.  You can see his account of the NextGen Roadshow in York in March 2012 here: http://bit.ly/NextGenYork where he chaired, Tweeted and blogged from the platform.